Update 23 July 2021
We object to the revised plans
here
Update 20 July 2021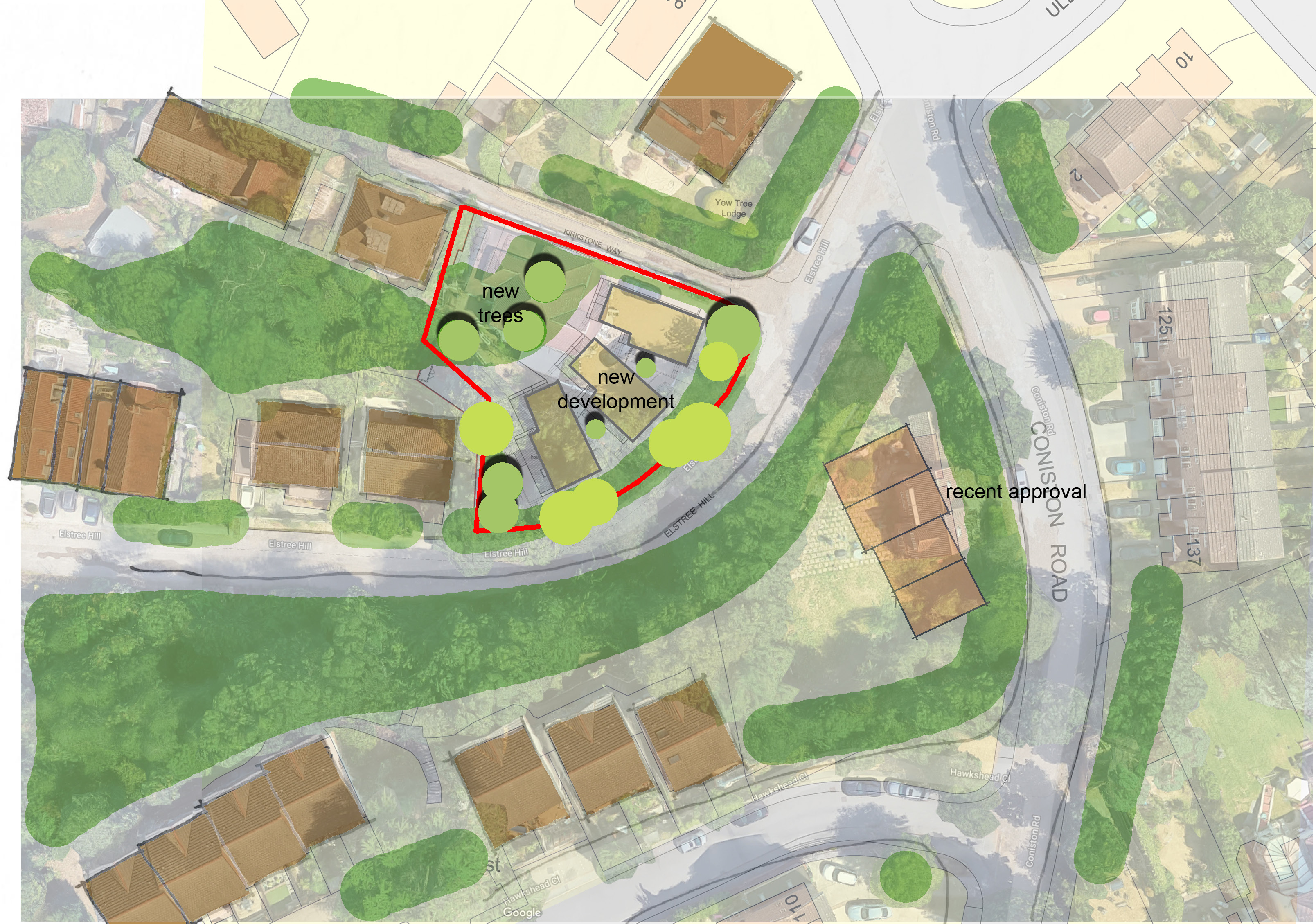 Revised plans have been submitted in connection with a reduction to three rather than four houses in the planning application, ref. No.
21/01294/FULL1
, for the demolition of the existing dwelling at Billingford, Elstree Hill, Bromley BR1 4JE.
The proposed fourth house has been replaced by three trees, and as a bonus there are now six car parking spaces, not five.
Update 14 May 2021
We object to the latest application 21/01294.
Update 28 April 2021: A new planning application
Below: existing building