Please click here for our usual news page
urgent
Consultation ends 29th October
how the changes to planning laws may affect you!
The government is currently consulting on proposals to rip up our planning system and replace it with a system based on data, maps and algorithms!
RVR has, over many years, helped members fight against inappropriate developments that would affect their quality of life, the enjoyment of their property and the area we all live in, not to mention that they can be substandard places to live in anyway. We have often been successful. Although we have not always been able to stop them, we have usually been able to mitigate the effects and encourage better design and standards.
All that would stop under the new proposals. Local people, the Council, our Councillors and MP would be almost powerless to stop bad planning development once the new planning system is in place, with only an option to tweak the design guidelines every 5 years.
What is being proposed?
The video below this post by the Countryside Charity helpfully explains the proposed Planning System. The changes impact people in urban and rural areas in the same manner.
The key changes
The council would have only 6 months to consult local people about a master plan for their area. Then that would be it – no further opportunities to object to any individual planning application if it complies with this master plan for at least 5 years.

The master plan would have to allocate every piece of land to one of three zones.

Growth Zones (suitable for substantial development) automatic outline planning permission

Renewal Zones (for densification) a general presumption in favour of pre-specified building types.

Protected Zones (Green Belt, Areas of Outstanding Natural Beauty or Conservation Areas) would planning applications be required as now.

There is no indication of how big zones are expected to be – Town? Ward? Local? But they would be decided by using "data" and "maps" and then "algorithms" would be used to decide what type of development should be built there…. What could go wrong?

Each local authority would have nationally set targets for their contribution to a national target of 300,000 new homes to be built. These indicative targets have already been published and once again have been set by algorithms.

The master plan would contain the zones and also a design guide for what buildings should look like. Design is highly subjective and must be in keeping with the surrounding buildings. There is a real risk that this proposal will mean developers favoured style of flat faced, square buildings will be built incongruously in any zone, changing the character of areas like ours.

The people who live here – you and me – would have a say only when this master plan is drawn up and councils would have only six months to consult us. "Engagement" would be via technology. No IT or smart phone? No comment possible.

And local community groups such as RVR will unlikely have the time resources to engage in any meaningful "consultation" exercise on the master plan, design guide identification of "zones". Perhaps the government are banking on that!!
Some MPs are revolting against the proposals
There was debate in Parliament on 8 October where not a single MP including our own Sir Bob Neill was in favour and the vast majority who spoke against were members of the Government party, opposing their own Ministers. Teresa May pointed out that there are already planning permissions granted to build 1 million houses that developers simply do not build, so our existing planning system is not the problem.
This is a terrible proposal, what can you do?
Sign the petition organised by the Countryside Charity here.

Write to your MP. You don't need to know all the fine details, just that:

You oppose the planning changes as you think they will detrimental to Bromley Borough as they remove proper planning scrutiny from the Council.

Planning decision-making powers must remain with communities and local councils and not be handed over to central powers in Westminster nor made by algorithm.

The government should improve the current planning system whilst ensuring that communities have a say in shaping the future of where they live.

Contact Sir Bob Neill here.

Comment on the consultation here, but frankly the document is long, detailed and complicated – the most powerful thing you can do is write to your MP and sign the petition.
We would like to thank Copers Cope Area Residents Association for the above content.
Working with the Community
Welcome to our website. We are a residents' society covering an area of 1500 house­holds of which nearly 500 are subscribing members. Our objective is to maintain and enhance the en­viron­ment, to promote a sense of community and to generally improve the area for the benefit of residents.
Coronavirus help
Please see here
Foodbanks
Support those without enough food by helping Foodbanks
Dates for your diary
Thursday 5 November 2020 – members' meeting
Thursday 7 January 2021 – members' meeting
Our regular meetings will be on line. We will send all members where we hold an e-mail address a Zoom invitation and password. If you are a member and we do not hold your e-mail address and you want to attend, please e-mail Chairman.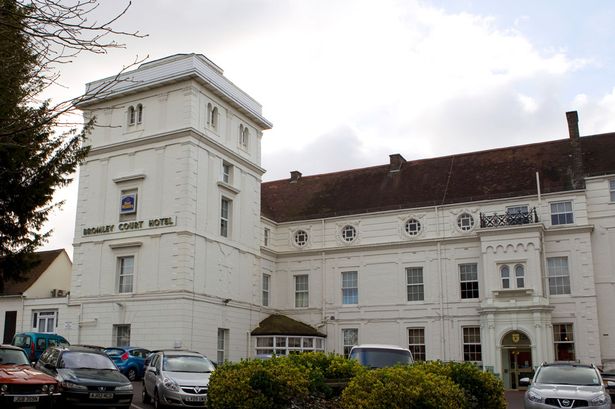 News
You can keep keep up to date with our latest news via Facebook or Twitter.