Working with the Community

Welcome to our website. We are a residents' society covering an area of 1500 house­holds of which nearly 500 are subscribing members. Our objective is to maintain and enhance the built en­viron­ment and to generally enhance the area for the benefit of residents.
Join Us!
Change of name of the society

At our AGM on 7 March 2019, we agreed to change our name from 'Ravensbourne Valley Preservation Society' to 'Ravensbourne Valley Residents'. See this
letter from our chairman
, which also includes a request for a volunteer to help us modernise our website.
Dates for your diary
| | |
| --- | --- |
| | |
| Thursday 4 July 2019 | Members' meeting |
| Thursday 5 Sept 2019 | Members' meeting |
| Thursday 7 Nov 2019 | Members' meeting |
| Thursday 2 Jan 2020 | Members' meeting |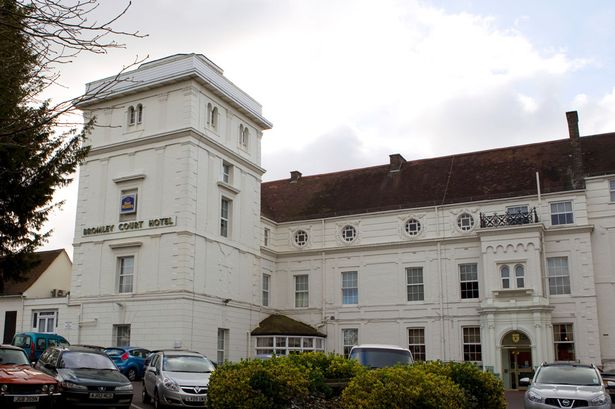 Meetings are held at 8pm at the Bromley Court Hotel


Search this site
Please use the following box to perform a search of the Ravensbourne Valley Residents site:
NEWS
20 June 2019
Possibility of 312 apartments near Ravensbourne Avenue on the 'Goan' ground. See here
18 June 2019
More proposals at 21 Bracken Hill Lane, Bromley (otherwise Flat 39, Blyth Wood Park, 20 Blyth Road, Bromley). See here for details
17 June 2019
The planning application at The Chalet, Kirkstone Way, Bromley has been refused. See this link.
Newsletters

Our annual roundup newsletter is available
here
. Other newsletters, including the Ravens­bourne Valley Preservation Society 25 year review, are available from our
archive.


To recieve newsletters by email please email

with a request and your name and postal address
Most of this site is password protected.
LOG in NOW
.
If you don't know your log-in/password, please send a short
e-mail
(using this link, or by copying and pasting this address:
GetPasswordAndLoginName@outlook.com

into your mail program) with your name in the sub­ject line. We will check the name with our mem­ber­ship list and then forward your log-in and password. This will take 3 to 5 minutes.
Privacy policy

At RVPS, we are committed to maintaining the trust and confidence of all our members, visitors to this website and those we have dealings with. See our privacy policy.
22 May 2018

At RVPS, we are committed to maintaining the trust and confidence of all our members, visitors to this website and those we have dealings with. Thus we have added a privacy policy to our site - see
here
.