Urgent warning – vehicle thefts in Warren Avenue – 11 June 2019
In the last week, there have been two vehicle thefts in Warren Avenue, with the vehicles being taken while the owner was present.
The method of theft is for the thieves to drive up quickly in their own car while one jumps out and takes the target vehicle. On one occasion a small white car (possibly an Audi A1) was used by the thieves.
Please report any suspicious activity immediately (such as people loitering in a car) to the police and be extremely careful when getting into and leaving your car.
Home and car security – 5 March 2019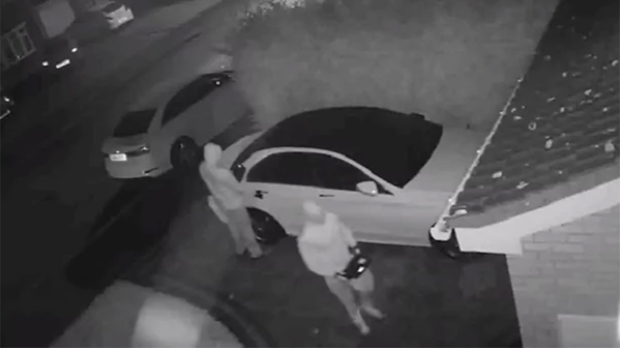 We have become aware of a number of attempted and actual thefts and burglaries recently in our area. In particular, cars with keyless entry appear to be at risk and we advise taking extra precautions. You can find some advice here – though simply wrapping your key fob in tin foil has been proposed to stop car thieves – see here.
In addition, we would strongly recommend fitting a burglar alarm to your house, as this is the best way of making your house unattractive to would be burglars. And do follow all the usual advice about home security …
Burglaries in Madeira Avenue – 14 December 2018
We are aware that in the last fortnight there have been two burglaries in Madeira Avenue, Bromley, with access being obtained by breaking in at the rear. Do remember to take the usual precautions when you leave your property unattended. Thieves are after Christmas presents.
London Community Watch
A new collaborative body of Neighbourhood Watches across London was formed in March 2017 with the objectives of sharing and working together to create a platform from which everyone can combat crime more effectively. All queries relating to membership of Neighbourhood Watch in any borough may be directed to the new body. You can access its website at:
or contact them direct at:
What is Neighbourhood Watch?
Nothing more than keeping an eye out for suspicious or unusual activities in your road - if you see something that arouses your suspicion CONTACT THE POLICE.
Recently, a resident saw unusual behaviour in Warren Avenue and called the police which resulted in an immediate arrest.
Also, on another occasion, a resident called police when they heard the sound of breaking glass and a theft of a high value vehicle was thwarted.
YOU can do this to and help prevent crime in your area.
Some roads in our area have NW Coordinators, who coordinate activities in a particular road and who are the focus for receiving and disseminating information. These roads are (NOTE: only part of a road may be covered by the NW coordinator):
Blyth Road




Bracken Hill Close




Brackenridge




Cawston Court




Erin Close




Farnaby Road




London Road




Ravensbourne Avenue




Ravensmead Road




Riverpark Gardens




Warren Avenue